Following Tradition Into the Future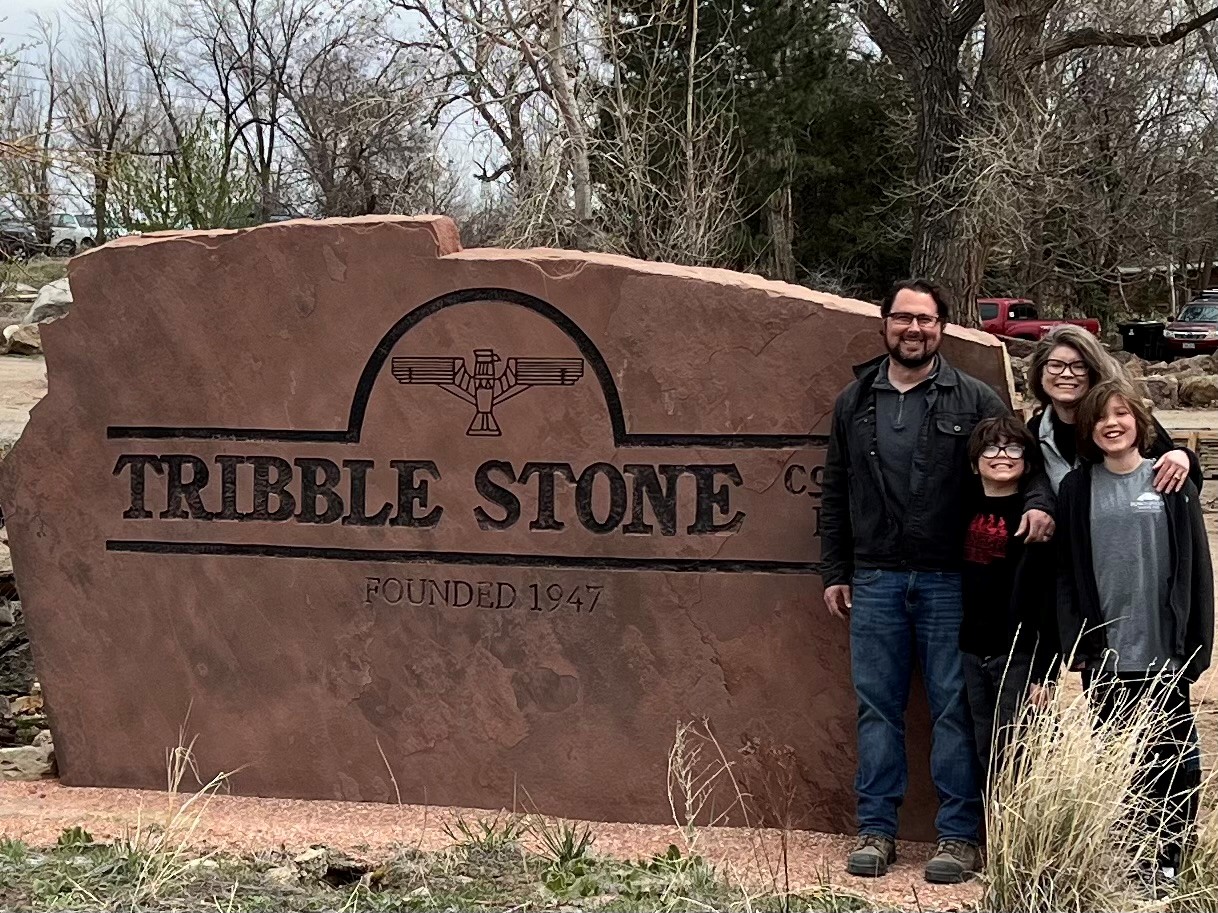 David Prieto - Owner
With wife Beth and sons Charlie and Lincoln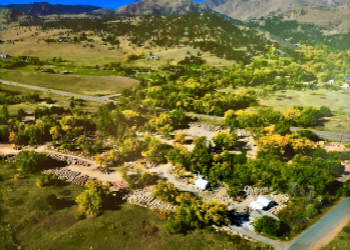 Tribble Stone Company Yard - Aerial View - Present Day
Owned and operated by the Tribble family since 1947, Tribble Stone celebrated 75 years in 2022 as new owner David Prieto took the reins, continuing the Tribble tradition and ushering in a new era of excellence.
Over the years, we at Tribble have earned a great reputation for our products and services, providing supreme quality natural stones for a variety of building and landscaping projects. Though we specialize in stone fabrication and custom engravings, we are continuously growing our offerings to meet customer needs.
Our staff possesses an average of 15 years of experience which ensures the deliverability of high-quality products and services. David adds over 20 years of business experience to help evolve Tribble into the leading stone provider on the front range.
About Us: Our Story and Evolution
Tribble Stone Company is one of Colorado's largest suppliers of natural cut sandstone. The stone we fabricate today is more than 250 million years old, and has an endearing beauty that makes a powerful statement within your landscaping and building design. We ship both locally and across the country. Our stone is proudly displayed throughout the Front Range, from cladding the sides of buildings such as Colorado Christian University, to signage for places such as The Boulder Humane Society.
Situated at the base of Lefthand Canyon on Highway 36, the picturesque route between Boulder and Lyons, Tribble rests on the thirteen acres of land that Chuck and Letha Tribble originally chose for their home, and what would become Tribble Stone.
In 1990, Eric and Jayne Tribble took over after growing up helping his parents in the business. What started as a true Mom-and-Pop from literally the ground up, Tribble Stone has grown into a multi-faceted company over the last 75 years. In April of 2022 Eric and Jayne decided to retire and Tribble Stone is now under the new leadership of David Prieto.
As the Prieto family takes over the Tribble tradition, expect the highest level of customer service, increased inventory and new and exciting products.
Give us a call, and David or one of our sales associates will be happy to assist you with pricing, lead times, and any design questions you may have.
Noah - 21+ Years
Head of Design and Engraving